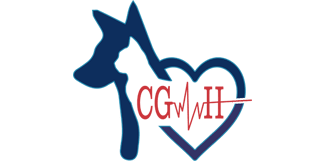 Call and schedule your pet's appointment for an AVID microchip and get $15 off!
April 16-20th Only
*Cannot be combined with any other offer. Must mention discount during the time of scheduling. See hospital manager for details. Limited time offer.
Offer #: 1262-4847-1469184683
College Garden Animal Hospital
502 E College Blvd Roswell, NM 88201 (575) 578-3567
National Pet I.D. Week
College Garden Animal Hospital is celebrating National Pet I.D. Week April 16 through April 20th. Call and schedule your pet's appointment for an AVID microchip and get $15 off!
Protect Your Family The dangers are real; according to The Humane Society of the United States approximately 6 to 8 million pets enter animal shelters every year. These pets become lost or displaced from natural disasters, accidents, and even theft. What do many of these pets have in common? They have no form of identification.
Rattlesnake Country
As you already know, we're located in Rattlesnake Country! Summer is quickly approaching so it is time to make sure your dog is protected with the Rattlesnake vaccine. It takes two vaccines, spaced one month apart, to build immunity. The vaccine is recommended annually unless your pet has high exposure to rattlesnakes then it is recommended every 6 months.
The vaccine stimulates your dog's own immunity.
Vaccines work by stimulating an animal's immunity to defend against potentially harmful agents. The Rattlesnake Vaccine is intended to help create an immunity that will protect your dog against rattlesnake venom. Call College Garden Animal Hospital to schedule your dog's appointment today!