Our Veterinarians
The College Garden Animal Hospital team of skilled veterinarians welcomes you to our practice. We are proudly serving the Roswell area. At College Garden Animal Hospital, it is our daily privilege to provide quality vet care to your cherished pet, with compassion and competence. We hope to ensure a positive impact on our patients, pet owners and the local community.
Michael Alber, Associate DVM
I was born and raised in Sterling, Kansas. Having been drafted into the Army during Viet Nam, I was lucky to have been sent to Germany for my tour of duty and then used the G.I. bill to fund Vet School. I graduated from Kansas State University in 1979 and moved to Roswell with my wife and two children.
I worked at a mixed Animal Hospital in Roswell, New Mexico, and then opened College Garden Animal Hospital as another Mixed Animal Hospital with Dr. Jim Humphreys, who is still my partner of 31 years.
I enjoy antiques, old cars, and travel. My son Tony is a small animal Veterinarian in Gilbert, Arizona with his wife who is also a Veterinarian. They have to boys ages 5 & 9 years old. My daughter, who is a Pharmacist, & her husband recently moved to Roswell with their 2 boys, ages 2 & 9 years old.
Life is really good for me and my wife, Dianne, of 40 years here in Roswell.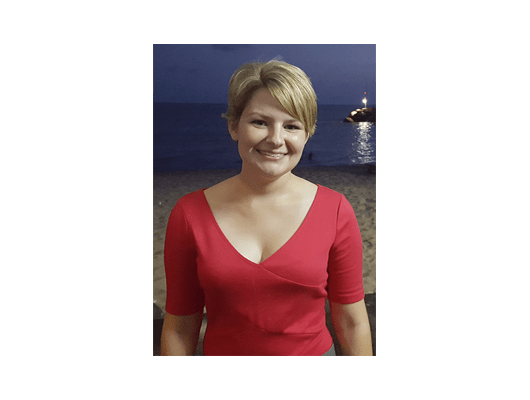 Morgan Elmore, DVM
Joining Our Team in July 2018
Dr. Morgan Elmore is an Indiana native and got her Bachelor's Degree from Purdue University. She attended vet school on the island of St. Kitts at Ross University and spent her clinical year at Oregon State University. Dr. Elmore has two cats and a little dog that she adores and they are all excited for the move to Roswell! She loves all aspects of veterinary medicine but she is passionate about nutrition and opthamology. Dr. Elmore looks forward to helping the pets of College Garden!"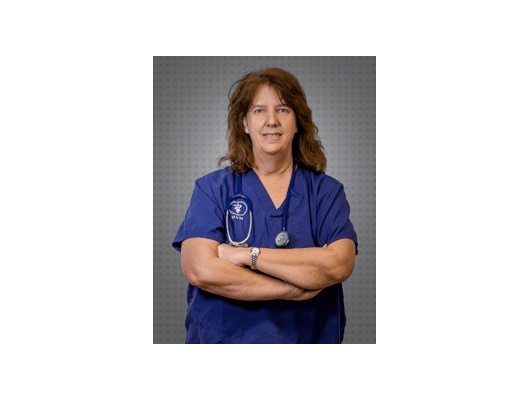 Beth Holm, DVM
Dr. Beth Holm graduated from Kansas State University. She worked in a small animal hospital in McAllen, Texas for 13 years before moving to Roswell, New Mexico in 1999. Her husband, Jerry, teaches photography and journalism at Goddard High School. Dr. Beth Holm has three children. Her son is in the Air Force, stationed in Germany. She has two daughters, one attending College and the other attending high school.
Dr. Beth Holm enjoys traveling with family and friends, DIY projects, and loves to read. She joined College Garden Animal Hospital in 2008 as a part time Associate.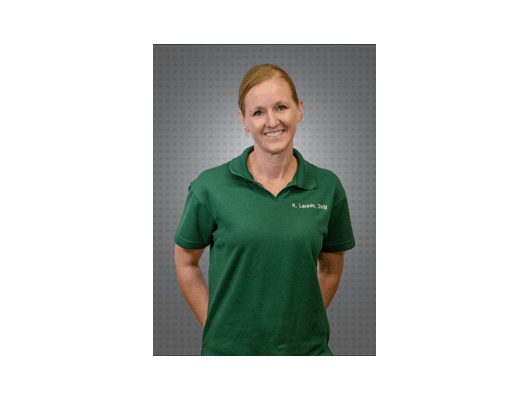 Katie Larsen, DVM
Dr. Katie Larsen is a graduate of Colorado State University. She was raised in Albuquerque and did her undergraduate studies at New Mexico State University. She has served on the board of the New Mexico Veterinary Medical Association. She had been in a mixed animal practice since graduation, starting at Artesia Animal Clinic and now at College Garden. While at work she enjoys small animal surgery and internal medicine.
When she is not working she enjoys reading and spending time outdoors with her husband, daughter, and twin sons.
Katrina Ray, MDVM
Dr. Katrina Ray is a New Mexico native who grew up in Roswell, New Mexico and has returned to practice veterinary medicine in her old home town. She attended Randolph-Macon Woman's College in Lynchburg, Virginia for undergraduate and was glad to come back west to attend Colorado State University for veterinary school.
Dr. Ray has been practicing at College Garden Animal Hospital since August of 2008. After hours she enjoys spending time with her husband and daughter and their menagerie of dogs, cats, fish, and chickens. She enjoys caring for and treating her patients and has a special interest in cardiology and pain management.